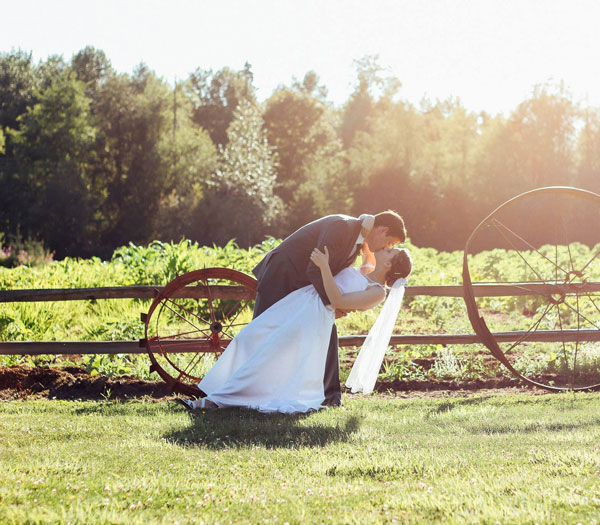 Pricing
Monday – Wednesday (10am – 9pm): $4,300
Thursday (Rehearsal Day)
Friday (11am – 11pm): $4,500
Saturday (11am – 11pm): $5,000
Sunday (10am – 10pm): $4,500
For weddings, this includes a rehearsal, the Thursday before the wedding. Extra hours may be purchased.
Thursday Rehearsal Times (90 minutes)
Friday Weddings: 4pm – 5:30pm
Saturday Weddings: 5:30pm – 7pm
Sunday Weddings: 7pm – 8:30pm
Specials
Military Discount
U.S. military 10% discount on your entire rental of Winding Path Gardens. If either the bride or groom is currently or has been an active U.S. military member, simply present your white service ID card or pink Reserves ID card, at the time of deposit, and you will receive this 10% discount which is on top of all other offers! *One military discount per rental.
Calendar